Gogi Srinivas
CEO & Founder, DigitalBee Studios
Swingwind played a pivotal role in transforming our outdated systems into a cutting-edge software platform. Their team's dedication, technical expertise, and seamless project management made the entire process smooth. We are thrilled with the result.
Anonymous
Principal, Gayathri HighSchool
The educational application developed by Swingwind has revolutionized our learning experience. The interactive features and user-friendly interface have made studying engaging and enjoyable for our students.
Nahid Giga
Founder, o2o Technologies & Zigatta, TX, USA
We've been working with Swingwind for several years now, and they have consistently exceeded our expectations. Their IT team is always quick to respond and resolve any issues, ensuring uninterrupted operations working in US Time Zones.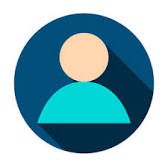 Sanjay Singhal
ex-PM, DexMedia, TX, USA
The team's responsiveness and commitment to understanding our needs were truly commendable. We were able to expand the off-shore team in India